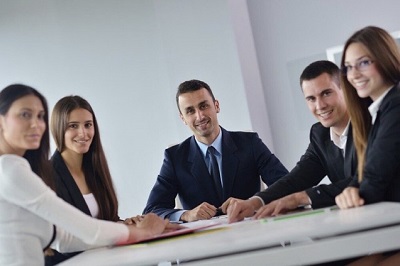 Although Texas is going through some bumpy times, right now, as the result of COVID-19, there are a lot of positive signs on the horizon. The progress that's underway will help create opportunities for both landlords and job seekers.
Maybe you've heard that for the second year in a row, Austin has ranked at the top of a list of "the hottest job markets" in the nation. That's quite a distinction, and it comes from an authoritative source: The Wall Street Journal. There were a lot of factors that went into designating Austin as the hottest job market, but it boils down to a relatively low unemployment rate, the emergence of new job opportunities, wage growth, and decisions by major tech companies to enter the market or expand their presence here.
According to news reports, Apple, Inc. plans to build a billion-dollar corporate office in Northwest Austin. Other technology giants, like Amazon, Google, and Facebook have also opened new offices in the immediate area and are hiring local people for a variety of positions.
With the job market deemed the best in the country, there may soon be an influx of college graduates, corporate executives, and technology professionals moving here from the region and other parts of the country. While it may not start happening tomorrow, it's not too soon to begin targeting prospective tenants looking for job opportunities and career advancement.
Property Marketing Opportunities
As you market your vacancies and even consider the possibility of buying new rental properties, keep in mind that this area has a lot to offer transplants. Not only has the city of Austin been designated the hottest job market in the United States, but we've also secured the number-one spot on U.S. News & World Report's list of 125 Best Places to Live.
Austin's strong job market played a role in that designation, but there were dozens of other factors taken into consideration, including crime rates, quality of education, availability of health care, and overall resident satisfaction with the experience of living in Austin.
Whether you're buying Google ads to promote your rental properties or developing a website or blog to generate inquiries, you can be sure there is a growing interest in living in Austin. In addition to marketing your rental properties, you're also, in effect, selling economic opportunities and a way of life considered highly desirable by credible sources.
While advertising and marketing is not "rocket science" by any stretch of the imagination, it still can be a hit-or-miss proposition if you lack experience, knowledge, or the time to devote to it.
One option to consider is to have our experts at PMI Austin handle your property marketing needs. When you have access to our results-oriented strategies and resources, there's no need to "reinvent the wheel!"
Tap Into our Marketing Resources
We offer a variety of essential property management services, which run the gamut from tenant screening and rent collection to property maintenance and rental property marketing. Why not take advantage of our expertise in attracting high-quality applicants who will be the right fit for your rental property!
You can turn to us for everything from professionally written descriptions of your rental property to high quality photos and even a video walkthrough tour. You'll get maximum online exposure for your property rentals by having us syndicate your listing through a national network of popular real estate websites. We've also posted a few helpful tips on proven strategies to market your rental property. Check it out, and if you have any questions, do not hesitate to give us a call or contact us through our website.
Image by Joseph Mucira from Pixabay