About Us
Meet the Team
Austin is unlike any other city in Texas. At PMI Austin, we understand the importance of having not only a qualified team working for you, but also one that is willing to truly give the attention to each client and property. Specializing in residential and commercial property management, Owner Dan Kennedy and his team bring a combined 10 years of experience to the real estate and property management industry.
When you work with PMI Austin, you are not only benefitting from the local knowledge and appreciation of the uniqueness of this city's real estate and property management characteristics, but also a nationwide team with information and resources from hundreds of locations. Our focus is to raise the current expectations of property managers and provide optimal service while helping all property owners reap the benefits of a well-managed investment.
Whether you own a single-family home, a multi-tenant property or commercial space, we can assist in all property management and real estate transactional needs. To begin the process of teaming up with one of Austin's best property management firms, contact us today as we'd love the opportunity to meet and learn more about your requirements as a rental property owner.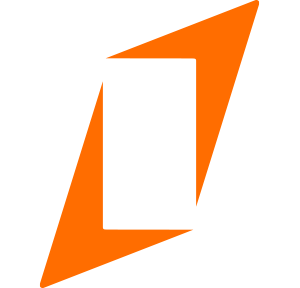 Dan Kennedy Owner
Real Estate and its many facets have been a passion for Dan Kennedy from a young age. Since moving to Austin in 2013, Dan has immersed himself in the Austin real estate industry, enhancing his knowledge in everything from investment properties to owning his custom home building firm, Avenue B Development. He and his wife Renee, a licensed Realtor in Texas, have over a decade of real estate knowledge combined. Dan's goal is to provide a higher level of expectations and customer service to the property management industry in Austin. He can utilize PMI's national success formulas, which in turn maximises property owner's asset values. Personally, owning several rental properties of his own, Dan understands the importance of having a qualified property management company diligently working to address all needs and requirements of keeping a property well maintained and attractive to renters year after year.
In addition to running PMI Austin, Dan is also a member with NARPM and stays heavily involved with the real estate community in Austin. He enjoys spending time outdoors and with his wife and two, young daughters, Caila and Faith. They have been happy to call Austin home for over the past six years.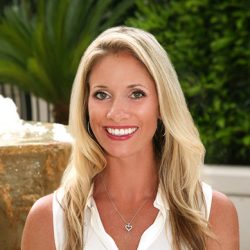 Renee Kennedy Owner
Renee has over ten years of experience in the real estate industry from property managements to commercial and residential sales and leases. Having moved over a dozen times before entering university, she can easily relate to her clients on the importance of truly finding the perfect real estate investment or next home that is best suited for them. Renee strives to offer the highest quality of service and representation to each individual she works with.
Renee's real estate career began in Los Angeles, CA, in property management and client relations. She evolved this position and headed the leasing division for a luxury condo development in Marina del Rey. During her five year tenure there, Renee exceeded sales expectations for her employers, while equally holding the highest retention and client satisfaction rates for her team. Working with clients from all walks of life, Renee thrives on actively engaging and getting to know her clients in order to give them the confidence in each real estate transaction.
In 2013, Renee moved to Austin, TX, where she continued her career in property management for some of the top Class A commercial buildings downtown. her arrival to the great state of Texas, Renee has been able to work on both the property management side and selling and leasing side with some of the top commercial brokers in the Central Business District. She understands the ins and outs of structuring complex real estate contracts with downtown Austin's top professional and technology companies.
Renee and her husband, Daniel, love spending time with their two daughters, traveling and visiting family both stateside and in Australia and New Zealand. Renee graduated with a dual degree from Northern Arizona University, where she also played four years of collegiate volleyball. Overall, she finds passion in meeting new people and helping them make the most out of life here in Austin and their real estate needs and investments.