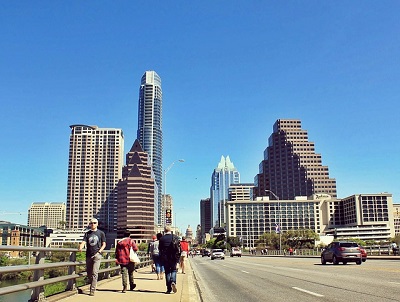 Besides downtown Austin, the four most popular neighborhoods for renters are Riverside, Mueller, Clarksville, and South Lamar. That's according to a blog post on the website Apartment Guide, which touched on some of the factors that draw renters to those areas. RentCafe Blog lists several of the same Austin neighborhoods as being popular among renters, along with others such as Wells Branch, Hyde Park, South Congress, Onion Creek, Balcones Woods, North Lamar, and Barton Hills.
Thanks to the desirability of Austin as a place to live and work, those two lists only scratch the surface of places to consider when looking for worthwhile investment properties. Between Austin's large 40,163-person student population and its growing job opportunities in the technology sector, there is an ever-present demand for rental properties throughout the area.
While the demand for affordable rental units in Austin remains relatively high, the challenge for many investors is having access to information about available properties and, hopefully, discovering some hidden gems along the way!
Strategies for Finding Income Properties
In many cases, the best values can be found in exploring and purchasing off-market investment properties. Working with a local real estate wholesaler or Realtor can give you an edge in uncovering competitively priced and yet-to-be-listed properties. Striking that delicate balance between rental potential and the cost of repairs or upgrades is among the challenges (and rewards) of being a successful real estate investor.
Real estate investment properties can be found through a lot of online sources, including websites like Zillow and Craigslist. Some investors even advertise directly to sellers via Google and Facebook. You can avail yourself of opportunities to buy properties below market value by attending foreclosure auctions or obtaining lists of properties in probate or on the verge of being foreclosed.
Attracting Good Tenants
Although there generally is a demand for competitively priced rental units in Austin, it does make your properties more marketable and attractive when you can offer convenient access to public transportation, laundry facilities, parking, shopping, entertainment, and recreation. A fresh coat of paint, newer appliances, and security features can also go a long way toward attracting quality tenants. To get some helpful tips on when to renovate or how to stage your rental units for maximum marketability, check out some of the articles we've posted on our website.
Sometimes good tenants can be found simply by posting a sign in front of your property, distributing flyers, or creating a social media presence. However, that approach can be a bit haphazard. For more consistent results and fewer headaches, it pays to work with an established property management company.
If you're in the process of purchasing rental properties and have questions about tenant screening, property maintenance, or getting optimal rental value for your units, don't hesitate to reach out to us at PMI Austin. We can help you with everything from rent collection and legal compliance to marketing and recordkeeping. When your tenants and prospective tenants know that repairs, maintenance, and other problems are efficiently handled by a well-established, responsive property management firm, they will be a lot more inclined to choose one of your rental units as a preferred place to live.
While there is a lot of profit potential in owning income property, there are also costly pitfalls you will want to steer clear of. Our professional staff would be happy to work with you to provide support services, guidance, and expertise to keep your rental business operating smoothly! We are familiar with all aspects of the Austin real estate market, so you can depend on us for accurate information, helpful suggestions, and the latest strategies for thriving as a rental property owner.