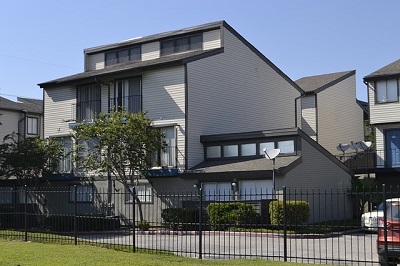 One of the keys to maximizing your cash flow as a landlord is to keep your vacancies down to an absolute minimum. There are a lot of factors to consider when planning a marketing strategy for attracting tenants, but visibility on the Internet—especially through social media – is going to be one of your primary methods of generating leads.
Whether you're renting condos, duplexes, or apartments, old-fashioned word-of-mouth advertising is also an effective technique. Satisfied tenants, for example, are often among your best sales ambassadors. Offering incentives for referring new tenants is another marketing method that often works when you're trying to fill vacancies or soon-to-be vacant rentals.
Social Media Marketing for Landlords
The only drawback to social media marketing is that it's time consuming, so you may want to pass that task on to someone with the skills, the time, and the inclination to take on that responsibility. It's not really that complicated, but if you're a total novice, you might want to get help from someone who knows the ropes.
The popular social media outlets that you may want to have a presence on include Facebook, Twitter, Instagram, Linked in, and Pinterest. Another social media community worth looking into is Nextdoor.com. If you enjoy interacting with others on social media, then using those platforms for attracting new tenants may be a good fit for you.
Other Methods for Marketing Property
Creating a professional-looking website (with the help of a web designer) is a useful method for gaining visibility and credibility online. Writing a blog about topics of interest to apartment seekers and house hunters is also a good way to connect with that target group.
Two traditional marketing methods which generate inquiries include displaying "apartment for rent" signs on your property and posting printed flyers at coffee shops, laundromats, and other places with public bulletin boards.
Paid advertising is also an option, but to get a good return on your investment, you need to make sure you're reaching qualified prospects (rather than just getting the word out haphazardly). Ideally, the ad should also catch people's attention, focus on the benefits of living in your rental unit (and the neighborhood), and encourage them to set up an appointment to see your house or apartment. To learn some valuable tips on writing effective real estate ads, check out this article!
In order to gear your marketing messages to your intended audience, it's essential to know what renters want. That information is available in an eye-opening "Renter Preferences Report" from the National Multifamily Housing Council. Read the highlights of that report on our website! One of several features all renters do want is proximity to conveniences, amenities, and local Austin attractions. If your rental property offers that, be sure to mention it in social media posts, advertisements, blog posts, and conversations.
Professional Property Management Services
If you're a little leery about a do-it-yourself approach to marketing your rental properties, give us a call at PMI Austin. In addition to offering property management services that include tenant screening, rent collection, and property maintenance, we also provide clients with property marketing services. With the experience and resources available to us, we can help you avoid the trial-and-error experiences that many DIY marketers go through.
Our services run the gamut from single family property management to multi-family property management. We also have the expertise to help you successfully manage commercial property, while maintaining a balance between keeping tenants satisfied and controlling operating expenses. PMI Austin would be happy to assist you in making the most of your property management endeavors and help you avoid the pitfalls that sometimes accompany it.