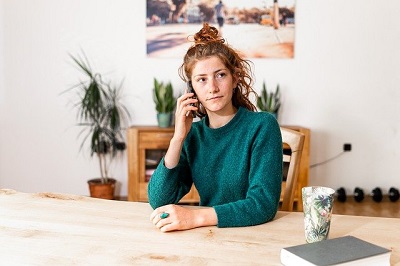 One of the biggest challenges facing many Austin landlords, these days, is keeping pace with the overwhelming number of maintenance requests that seem to fly in from every direction! Whether you have one tenant or dozens of them, maintenance problems can be stressful and often happen in clusters (and at the worst possible time)!
While the most efficient method of handling tenant repairs and maintenance is to enlist the help of a property management company, there are strategies you can adopt and use to reduce stress, frustration, and complaints. Here are a few actionable ideas:
Keep the lines of communication open between you and your tenants. Consider sending them a monthly email or even a hand-written note inquiring about how they are doing. That would be an opportunity to learn about a minor problem or concern before it develops into an urgent crisis. If you go for months without touching base with your tenants, you probably won't hear from them until a major appliance breaks or a pipe ruptures. By checking in with them on a regular basis, you will not only be making headway in tenant relations, but you will be gaining insights into emerging problems, "unusual noises", and small leaks that could be fixed before the situation gets worse.
Encourage tenants to email you or use an online form to submit routine maintenance requests. (The exception, of course, would be a crisis in which a phone call and a fast response would be warranted.) If you acknowledge their email within a few hours and address the problem as soon as possible, then most tenants will not be inclined to call you every time they have a dripping faucet, a running toilet, or other low-priority issues that do not require immediate attention.
Provide tenants with a contact information, emergency phone numbers, and problem resolution procedures. It would also be helpful to give them a list of common maintenance problems they might encounter, troubleshooting tips, and a level of urgency for each one.
Developing a roster of dependable and reasonably priced plumbers, electricians, HVAC technicians, and handymen will enable you to quickly respond to tenant maintenance requests.
Tips on Effective Landlord/Tenant Communication
Some landlords also keep in touch with tenants and promote vacancies through social media. If you already have a presence on Facebook, Instagram, or the blogosphere, you can use those platforms to stay connected to current and prospective renters.
Tenants also appreciate updates on lawn maintenance, landscaping, exterminator services, and remodeling projects that might affect them. If you have a parking lot or driveway that is scheduled to be repaved or seal-coated, notification to tenants will help ease the inconvenience and enable them to make alternative parking arrangements.
Another idea is to put together a "welcome packet" to acquaint new tenants with policies, procedures, and helpful resources.
Advantages of Enlisting a Property Management Company
If you own more than one or two rental properties, keeping them well maintained and in good repair can seem like a full-time job. Combine that with the time and energy it takes to market your rental units, screen prospective tenants, and collect rent, every month, and you have a compelling case for turning over those responsibilities to a reliable outside service.
At PMI Austin, we can make your life a lot easier and less stressful by handling everything from property maintenance to rent collection. We can also provide you with 24/7 maintenance support, an after-hours emergency line for tenants, and an online portal that tenants can use to submit non-emergency maintenance requests. We promptly follow up with the appropriate vender to make sure tenant requests and problems are addressed in a timely and professional manner.