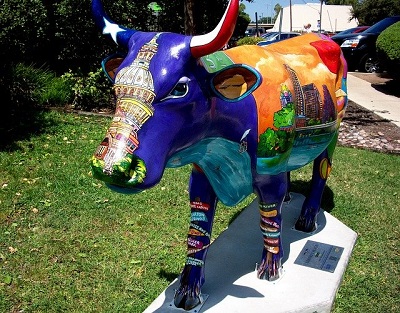 When you create and upload a walkthrough video of an apartment, duplex, or condo for rent, you are immediately giving yourself a competitive advantage. Although there are a lot of prospective renters in the Austin area looking for apartments to rent, those numbers are offset by the abundance of competing rentals available.
Regardless of how descriptive your ads or rental listings are, a video is a much better sales tool for catching people's attention and creating interest. Occasionally, it might even eliminate the need to give an in-person tour.
Making an effective walkthrough video is not quite as simple as "point and shoot," and it may require a little trial and error to achieve the level of quality you're looking for. However, you do not need to hire a production company or photographer to create nice-looking videos.
Here are a few tips to help you get started:
Before shooting, jot down a rough plan of your video tour and decide what features you want to focus on. Then do a couple dry runs to practice your delivery and your camera technique.
You may want to start with an external "establishing shot," in which you show the outside of the building and possibly a glance of the neighborhood. From there, you can walk through the front door, while filming, and give a narrated tour of the apartment.
A steady hand makes all the difference! If you have ever watched a video in which the photographer moved back and forth too quickly or did not hold the camera (iphone) steady enough, you will probably agree that "less is more." Slow camera movement (aka "panning") will give your audience enough time to visually take in the layout of the rooms and notice relevant details, like shelving, design features, counter space, and how one room flows into the next. For most people, it takes more than a few seconds to mentally absorb a scene or environment. That is why slow and steady is a lot better than fast and jumpy!
If you are comfortable learning and/or using video editing software (which many computers already come with), then you might want to add a few shots of nearby attractions and conveniences, such as public parks, bus stops, grocery stores, and laundromats. When you show the apartment in context to its environment and amenities, prospective tenants can get a clearer idea of how it would feel to live there.
At the end of the video, make sure to include your contact information and an overview of features – possibly as bullet points. For maximum effectiveness, you will want to keep the information on screen long enough to enable potential tenants to write it down. As is the case with any advertisement or marketing message, it's important to encourage people to take action and give you a call to inquire.
One final suggestion about planning a walkthrough video: Make sure the apartment has sufficient lighting and does not look cluttered or dreary. Whether or not the rental is furnished and decorated, there are always things you can do to enhance its visual appeal.
For more tips on how to put your best foot forward when doing a video walkthrough, check out our article on home staging. Since perception is everything and you rarely get a second chance to make a good first impression, it pays to plan your video and make the most of this marketing opportunity.
Feel free to call us at PMI Austin to learn more about effective marketing techniques, our property management services, and how we can help you attract the best tenants to your rental properties. Book a free consultation, today!