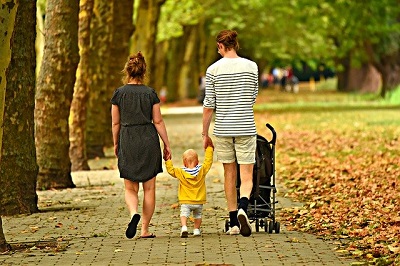 Although there are dozens of desirable places to live and own rental property in the Austin area, this month we are focusing on three family-friendly neighborhoods: Brentwood, Travis Heights, and Lake Travis. Whether you are looking for a bustling urban environment or a more sedate suburban setting, we believe there is no shortage of quality neighborhoods in Austin! It all depends on what you're looking for.
Brentwood
With a population of roughly 7,500, Brentwood is considered a desirable place to live for both young professionals and families with children. Several highly rated schools are situated in Brentwood, including Liberal Arts & Science Academy, Richards School for Young Women Leaders, McCallum High School, Gullett Elementary School, and Bryker Woods.
In addition to the quality of schools, there's also a relatively low crime rate and a variety of outdoor activities from which to choose. Niche.com gives Brentwood high marks for average commuting time, which is an important factor for parents trying to maintain a healthy balance between work life and family time.
The median cost of buying a house in Brentwood is roughly $400,000. That price can be prohibitive and makes apartment renting more feasible for nearly three-quarters of residents. Although the median rent in the area ($1,336) is higher than the national average, that difference is offset by the fact that household incomes are statistically $16,000 higher.
Travis Heights
Travis Heights, which was originally developed as an exclusive district for the wealthy, now consists of an eclectic mix of mansions, small houses, and "hip apartments." Described on Wikipedia as one of "the most desirable neighborhoods in Austin," it offers the best of both worlds. Not only is it close to Blunn Creek Nature Preserve, a nearly 40-acre resource with walking tails and historical plaques, but residents also have access to nearby South Congress Avenue, a lively urban area featuring hip cafes, retail shops, and family-friendly restaurants. Children in the neighborhood attend Travis Heights Elementary School, Fulmore Middle School, and Travis High School.
Lake Travis
Families living in the Lake Travis area have the advantage of being close to what is considered "one of the clearest lakes in Texas." A wide variety of recreational activities are available to neighborhood families, including swimming, scuba diving, fishing, boating, picnicking, camping, and — for the more adventurous — zip lining. Although there is only one high school in Lake Travis, it is rated as an exemplary secondary school by Texas Education Agency standards.
The fact that the University of Texas is just a "stone's throw away," is also an advantage to families wanting to send their kids to a nearby college.
More Highly Rated Neighborhoods
One of the great things about the Austin area is that the "pickings" are not slim when it comes to the number of desirable neighborhoods in which to raise a family. The website Niche.com, for example, lists 64 of them. The top 20 include East Oak Hill, Old Enfield, Allandale, Rosedale, Barton Hills, Triangle State, West Oak Hill, Hyde Park, West Austin Neighborhood Group, Upper Boggy Creek, Gateway, Windsor Road, Brentwood (mentioned above), Old West Austin, North Burnet, RMMA, Crestview, Chestnut, Hancock, North University, North Loop, South Lamar, Boulin Creek, North Shoal Creek, and Zilker.
You'll find that many communities in Austin have high quality school districts, nearby access to recreation and outdoor activities, and distinctive neighborhoods that range from historic to "trendy."
If you would like to learn more about Austin's family-friendly neighborhoods – either as a renter or a landlord – don't hesitate to give us a call at PMI Austin. We also invite you to check out our online resources for both renters and property owners. We would be happy to discuss our property management services or help you find your next home.