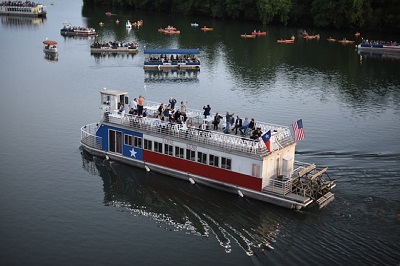 Although the COVID-19 pandemic has put a lot of Austin festivals and music events "on hold," there's good news on the horizon. Officials say regulations are being eased for special events permits, and event organizers will be receiving regular progress updates, every month. As Development Services Director Denise Lucas said, "These updates get us one step closer to getting back to 100% normal, and as long as conditions continue to improve, we look forward to the day when they can sunset completely."
Summer Highlights and Austin Attractions
Here are some special events and recreational activities worth penciling in on your summer calendar:
July 4th festivities include an Independence Day celebration at the Hill Country Galleria. It will feature a lineup of live music, more than 75 vendors, rides for the kids, food, and a spectacular fireworks display.
Elsewhere in town, there will be a concert by the Austin Symphony, followed by fireworks over picturesque Lady Bird Lake.
Musical theater: From July 9th to August 14th, visitors can also enjoy outdoor performances of the off-beat musical, "Little Shop of Horrors." Presented Thursdays through Sundays at the Hill Country Galleria Pavilion, the 2021 Zilker Summer musical shows begin at 8:15 p.m.
Not only will there be more scheduled events to look forward to in coming weeks, but there is also a wide selection of ongoing activities and interesting places to explore in the Austin area. Here is a sampling:
Although this list represents just a slice of the many activities available to visitors and residents, we hope it gets you started on planning a memorable stay in Austin. We may be known as "The Live Music Capital of the World," but, as you will discover, there is much more to experience than great music!
We invite you to continue following our blog for helpful tips, updates, and services tailored to the needs of renters, landlords, and Austin transplants. Contact PMI Austin for more information.