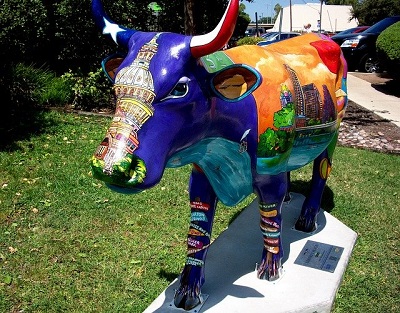 Although there may be a shortage of public events, this Labor Day weekend, there is no limit to the number of recreational possibilities available to you and your family. The perfect example is the abundance of public parks in Austin. At last count, there were 287, which includes 16 nature preserves, 95 neighborhood parks, and a handful of great hiking and biking trails.
Zilker Metropolitan Park is a 351-acre park that offers a variety of activities and attractions, including picnicking, botanical gardens, and boat rentals. The Umlauf Sculpture Garden and Museum, part of Zilker Park, recently announced it is open, although on a limited basis. "The UMLAUF will reopen to the public Tuesday, August 18, 2020, with a limit of 30 visitors at a time. Following health and safety guidelines from state and local officials, we have put into place safeguards and limits to protect both visitors and staff." Zilker Park Boat Rentals issued a similar statement: "We just got an email from PARD allowing the opening of all boat rental concessions on Lady Bird Lake on 8/15. We will be ready to serve you at 9 a.m. on that day if you are wearing a mask." Call (512) 478-3852 or email them to make sure there aren't any weather issues or COVID-related closures. The facility has over 160 rental canoes, kayaks and stand-up paddle boards available for $18.00/hour ($54.00 for all-day rentals). BTW… If you want to bring your four-legged friend, Zilker Park Boat Rentals DOES welcome dogs (although you'll have to supply your own pet lifejackets)!
Walsh Boat Landing: For those who already own a boat, you can use the concrete boat launch site on Lake Austin for a nominal fee of $10.
Barton Creek Greenbelt and Bull Creek Greenbelt offers an idyllic environment for enjoying scenic hiking trails, sparkling waterfalls, and pristine creeks. After a temporary closure, it was reopened on August 8th. Make reservations – either online or by calling 512-974-6797.
Ann and Roy Butler Hike and Bike Easements: This hiking and biking park offers several access points on East Riverside Drive and Lakeshore Boulevard in Austin. It's a nice 10-mile trail on Ladybird Lake.
Covert Park at Mount Bonnell: If you'd like to experience some amazing scenery and get some exercise in the process, this park is for you! Mount Bonnell is a popular local attraction that, according to Visit Austin, provides a "sweeping panoramic views of the lake, downtown, and the western hills of Austin." If you are ready to climb 106 stone stairs to the summit, you'll be treated to one of the best views in Texas!
There is also an assortment of wildlife sanctuaries, more water-based recreational areas, and other attractions to enjoy over the holiday weekend. If you need to pick up some takeout food, the 4th Annual ATX Black Food Week features food truck offerings, ranging from vegetarian soul food to Cajun, Jamaican, and barbeque specialties.
Other highlights of the upcoming Labor Day holiday include a series of virtual home tours on Saturday. These are not just ordinary homes, though. They are unusually unique, quirky, and downright weird Austin homes! Find out more about the Austin Weird Homes Tour scheduled for September 5th from 11:00 AM to 7:00 PM. Tickets are $25 and include a copy of the coffee table book "Weird Homes: The People and Places that Keep Austin Strangely Wonderful."
And speaking of wonderful homes, if you are in the market for a nice place to rent in the Austin area, we can help. Call PMI or search online! We also offer professional, stress-free property management services for landlords.