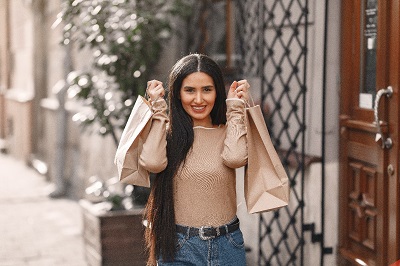 Some people thrive on the challenge of shopping for imaginative gifts, while others may feel overwhelmed at the prospect of making the wrong choice. "Advanced" gift shoppers avoid waiting until the last minute, and sometimes begin their search weeks or months before the event rolls around. They are also known for their keen powers of observation, which they use to buy gifts based on people's interests and tastes.
What about the rest of us, who do not have that same "laser focus" when it comes to gift buying? Maybe you are one of those well-intended people, who takes the easy route by ordering flowers, gift baskets, or scented candles online for special occasions. While there is certainly nothing wrong with that, there are times when you may want to give a gift that is original, memorable, and unique. That is the big challenge of gift buying – finding just the right item that will be appreciated and valued by the recipient.
Perhaps the two main ingredients to a successful gift-buying experience are knowing the best places to shop and having some insights into the person you are shopping for. We can help with the first part!
Where to Go for Unique Gifts in Austin

One of the great things about the city of Austin is that there is no shortage of interesting places to shop, browse, and buy unique gifts. However, with a veritable surge of special occasions coming up for many folks, gift ideas and inspiration may be in short supply!
Here are a few ideas which may help:
Runaway Luna: A coffee house and lifestyle boutique unlike anything you have ever experienced, Runaway Luna offers everything from their own brand of coffee beans and gift cards to carved leather totes, clutches, handbags, and wallets. Located on Hill Country Boulevard in Bee Cave, they are known for their wearable art, their Aussie-inspired menu, and a wide range of public events and private celebrations. You will also be captivated by the interesting story behind this local, family-owned business!
Breed and Company: Although a hardware store might not be the first place you think of when shopping for gifts, this one has a worthwhile variety of merchandise and household gifts. While they're billed as "an old-fashioned hardware store with a wide range of items — from home repair necessities to decorations," they also sell fine tableware, kitchenware, and must-have items for gardeners. In addition to their online gift registry, they have locations at West 29th Street, Bee Cave Road, Westlake Court Shopping Center, and Spicewood (Ace Hardware).
Tecovas: Founded in Austin, but expanding throughout the country, Tecovas is a premier source of quality leather boots, duffels, handbags, wallets, travel kits, and Western apparel. They have two Austin stores on South Congress Avenue and Domain Boulevard, plus locations in Fort Worth, Dallas, Houston, Plano, San Antonio, The Woodlands, and seven states.
Other places to find unique gifts in Austin include Book People, Uncommon Objects, YETI Flagship, Lucy in Disguise with Diamonds, Tesoros Trading Company, University Co-op, Barton Creek Square, Tears of Joy Hot Sauce Shop, Triple Z Threadz, and Prima Dora. If you're really looking for "out of the ordinary," you can always try Lucky Lizards Curios and Gifts at the Museum of the Weird!
Whether you are gift shopping for Mothers' Day, Fathers' Day, graduations, anniversaries, birthdays, weddings, or house-warming occasions, we hope this post provides you with some worthwhile ideas, inspiration, and gift possibilities.
About PMI Austin: We are a full-service real estate asset management company providing professional property management and real estate brokerage services. We use state-of-the-art technology to keep rental property owners informed of how their investments are doing in real time, while providing tenants of these properties with real time access to maintenance requests and payment options.