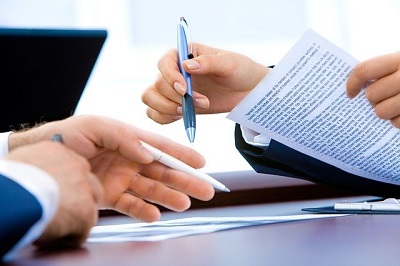 While owning income property can bring with it financial rewards, the business aspect of being a landlord can take its toll on your time and mental health. Many landlords adopt a hands-on approach to all aspects of managing their rental properties, but they often find themselves overwhelmed by the growing demands of that role.
In addition to routine property maintenance, there are a variety of other challenges that need to be dealt with on a regular basis. This list goes on and on and includes everything from clogged drains and broken appliances to noisy neighbor complaints and delinquent rental payments.
The best way to reduce the stress, demands on your time, and frustrations of being a landlord is to hire a full-service property management company. By turning over the countless tasks, responsibilities, and tenant problems to a business that specializes in these services, you're simplifying your life while still enjoying the financial rewards.
Weighing the Advantages of Property Management Services
Here are the five primary benefits of working with a professional property manager:
Repairs, maintenance, and tenant requests are handled efficiently and without you having to be disturbed and sidetracked. When you hire a reputable firm to become your day-to-day problem solver, your stress level drops, your operational efficiency increases, and you can devote your energy and attention to other priorities.
Tenant screening is taken care of for you. This is a big one! If you're like a lot of landlords, you don't have the time or inclination to verify employment, contact references, do background checks, and talk to former landlords to get the inside scoop on prospective tenants. When these vital steps are skipped, you may find yourself renting to a tenant who does not pay rent on time or at all, trashes their rental unit, and antagonizes other tenants. Granted, this is a worst-case scenario, but it can and does happen. Fortunately, a thorough and methodical prescreening of applicants can make a world of difference in your rental business.
Getting help with marketing can provide you with a huge advantage over trying to attract good tenants on your own. If you currently have a vacancy to fill or expect to have one soon, it can be extremely helpful to work with a property management company that knows Internet marketing and how to connect with high-quality renters.
Rent collection is handled professionally and effectively when you have a capable property management working on your behalf. That time-consuming task is taken off your shoulders, so you no longer need to chase after tenants when the first of the month rolls around!
Evictions are not an everyday thing, thankfully, by when they are necessary, you want them to be taken care of in the most efficient way. A full-service property management service will process evictions and help you find a suitable replacement tenant for vacated rental units.
Working with a Team of Property Managers
Contact PMI Austin to learn how we can help you keep your property investment business running smoothly and avoid the pitfalls and frustrations many local landlords encounter. We'd also be happy to provide you with a custom rental analysis to make sure you're getting optimal rental value for your property. We base this analysis on current market conditions and the features of your rental units, enabling you to get the maximum return on your real estate investment. This service also helps you avoid overpricing your rental property, which can negatively impact its marketability and cash flow potential.
Find out about our guaranteed services or book a free consultation with one of our owners. We also invite you to check out our informative online articles for tips on property management, identifying and retaining desirable tenants, boosting occupancy rates, marketing, and improving the curb appeal of your properties.